Tanzania offers a multitude of Safari options from ultra-high-end luxury safari lodges (with private butlers attending to your every need) to intimate, affordable, well-located tented camps right in the heart of the African wilderness.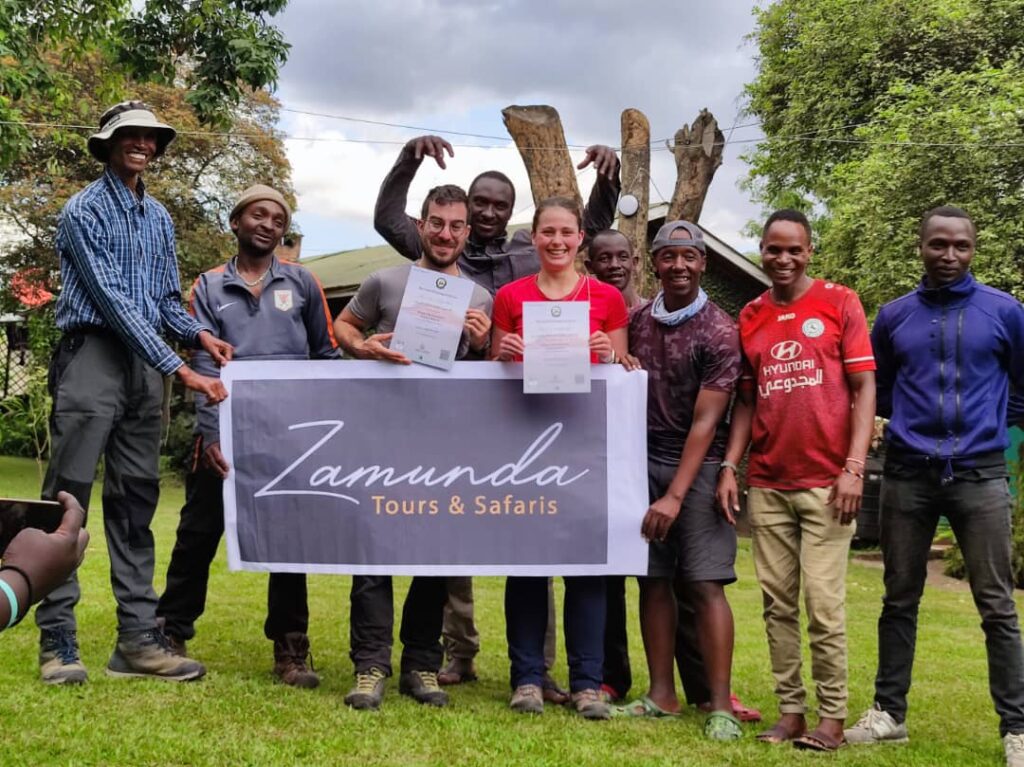 Tanzania's Leading Safari Company.
Zamunda Tours & Safaris prides itself on creating the perfect African Safari experience with the knowledge that no two guests have the same needs, wish lists, or budget. As a destination, Tanzania offers a multitude of Safari options from ultra-high-end luxury safari lodges (with private butlers attending to your every need) to intimate, affordable, well-located tented camps right in the heart of the African wilderness.
At Zamunda Tours & Safaris, our aim is to ensure your trip to Africa is created around your specific interests, the time you have available, and the budget you are working with. Many potential travelers imagine that an African Safari must be an enormously expensive and complicated trip when really; nothing is further from the truth!
Yes, a luxury safari can quickly add up, however, born and raised in Africa the team here at Zamunda Tours & Safaris has the local knowledge and firsthand experience to create the perfect itinerary regardless of budget. We make holidays in Africa, simple.
Our Initiatives save critically endangered wildlife from habitat loss & poaching.
Wildlife Safaris
We offers endless opportunities for a truly great African safari holiday experience. Tanzania is a country of unrivaled, diverse beauty. The World renowned Serengeti National Park and the vast Julius Nyerere (Selous Game Reserve) are the pinnacle of a rich mosaic of protected areas that collectively are a huge array of biodiversity in Africa.
Zanzibar Holiday
Zanzibar, the name itself evokes images of tropical paradise. Calling up visions of picturesque islands with soft-sand, white beaches and shimmering azure waters. Yet, the Zanzibar Archipelago has so much more to offer than romantic coastlines and blissful sunsets. These islands offer a kaleidoscope of sights, smells, tastes and experiences that will feed your soul, rejuvenate your body and reawaken your creativity.
Kilimanjaro Trekking
The safety and success of your Kilimanjaro climb depends largely on the skills and experience of your guides. We want you to know that you can have complete faith in their capabilities because we ensure they are trained, experienced and certified to the highest industry standards.
From our previous customers
Just amazing! Salim, from Zamunda tours, was very friendly and flexible from the beginning. He organized for us 2 an amazing 6 days safari all inclusive: airport transfer, accommodation, guide, park entrance, meals, etc. Salim is always available and responds quickly via whatsapp. Only small remark: we would have appreciated to be better informed about the travel conditions (especially about the camping conditions that I detail below). Regarding the safari, intense but incredible experience! Thanks to our great guide Kindu, this safari through the 4 parks remains an unforgettable adventure, we had the chance to see all the animals up close and have a great time! The 4 parks are very different, with a small preference for us for Manyara Lake and its elephants, and Ngorongoro with its incredible crater worthy of the lion king! We had chosen the "budget" option, that is to say with a shared jeep (6 people) and with several nights in a camp site in the middle of the savannah, a real adventure at all levels: visit of animals at the foot of your tent in the middle of the night (elephants, hyenas, buffalos, lions and zebras), rather rudimentary conditions: quechua type tent, toilets not at the top, a thread of water to shower, no wifi in some campsites (but that is less serious! ), comforters and mattresses passed from one tourist to another (and only one comforter per person, even during the very cold and wet nights), etc. But that's part of the game! Don't hesitate to ask your guide all your questions because little information is given about safety standards (for example, not having food in your tent, not going out in the middle of the night, etc.). Concerning the lodges, they are also low cost options in very authentic villages. Think of the mosquito repellent and warm clothes for the night! During these 6 days of safari (in the lodges as well as in the campsite), we are accompanied by a chef: nothing to complain about, very good and varied food EVERY day! Congratulations to the chefs who have very little money to cook. Think of foreseeing a tip for the guide and for the cook. Thanks again Kindu, I will renew this experience without hesitation!
Great 6-day Safari with Zamunda Salim organized an awesome 6-day group Safari (total of 6 tourists) for us. Before the trip he was quickly responding to all our questions, the communication was very easy. The pick up from the airport didn't go quite as planned, but all worked out well at the end and Salim was supportive. We visited Tarangire, Lake Manyara, Ngorongoro and Serengeti. Abdul was our guide and driver, he had a lot of experience, showed us a lot of animals and told us also interesting stuff about the wildlife and the Tansanian culture. David, our awesome cook, prepared hot meals three times a day (vegetarian, as requested). We spent two nights in a lodge and three nights in tent, it was quite basic but offered all we needed. Especially the camp on the Ngorongoro crater rim was amazing, with Zebras and Baboons walking around the tents. Only the car was a little old and not in a very good shape. On our trip we faced some small issues with it, but our driver handled everything very professional and quick. It was a great experience, thank you very much for the organization, Salim! Thank you David and Abdul for the amazing time! We would book with you again.

Must use tour company! Great! The guides, David Simba was amazing! Couldnt have asked for anyone better! The ower Salim was a huge help with setting everything up and working woth us for all we needed! They are very flexible and willing to work with you in all matters! They are a smaller tour company so you get alot more attention and they are super helpful! I highly recommend without a single doubt! They will make your adventure fun and enjoyable!

Unique Experience,wonderful people,great Communication I had a wonderful 4-day Safari including Serengeti,Ngorongoro Crater and Tarangire.I have seen the Big Five,big thanks goes to our Ranger Amani,who was always highly motivated in the Game Drive to catch every adventure and beautiful animal moments,so that a lions Family made us cry.We were so lucky and saw 5 male lions.Amani told us a lot about the animals and nature.Sleeping in the tent was Part of the adventure?.Chily was taking care of us with a big variety of delicious food,he is doing magic in the kitchen. It was always a great atmosphere. A great thanks goes to Salim who organized everthing,he was always there answering every question immediately and very ambicious to support that i am having a great journey transfers,Hotels included. Thanks to everyone,that was unique and you are wonderful People.

Amazing!! This company are absolutely spot on in every way. From dealing with Salim in the U.K., our guide Salim and chef 'Gordon Ramsey' everything was perfect. We went to Taragine, Serengeti and Ngorogoro and it blew our minds. Also the price was very reasonable compared to other companies - I would wholeheartedly recommend Salim and his team. 5 out of 5 without hesitation.

Unforgettable climb to top of kilimajaro thanks to amazing crew We booked a tour on mount kilimanjaro with zamunda tours. Everything worked out as planned. The Guides were competent and friendly, the food was fresh and tasty even 4600 meters above sea. The porters worked really hard to carry our luggage and tents. Everyone was very supportive and caring. With the help of the crew we made it to the top even if the ascent was physically and mentally quite demanding. We had an unforgettable experience and we can recommend zamunda tours to anyone who plans to climb kilimanjaro.

Kilimanjaro via Machame Route 6 days We've been to Kilimanjaro with Zamunda Tours. We did the 6 day tour via Machame Route. Our guides Daniel und Hendry and the whole team of porters were super caring, helpful and made us feel safe and comfortable on our way to the summit. Everyone encouraged us so friendly. We are very proud that we got the possibility to visit that beautiful national park with the help of the team and made it to the summit. Thanks again and we'll happy to continue our trip with a safari organised by Zamunda tours.

Great experience I had a really great tour with the professionel Zamunda Tours. Our guide was so nice and funny, and I he had a lot of knowledge about the animals and nature. I can truly recommand them.

Great Team, Great Experience I had two tours with Zamunda tours, 4-day lodge safari and kilimanjaro materuni waterfall in Nov 2021. Everything with this agency was excellent. The price was ok, there were a lot of inclusions, Mr Salim was extremely responsiveness to our 1000 questions we have had, the hotels in safari were extremely good, all their personnel extremely carrying, open, and pleasant. Special thanks to Izack, Godfrey, Josh, Prica and Emanuel. Excellent team. The programs are well crafted and the organisation is perfect. I recommend this agency with full confidence. Thank you Zamunda tours.

Definitely the best Perfect Safari trip in the beautiful Serengeti, Lake Manyara and Ngorongoro crater. Definitely recommended